We are on a roll! Yet another week down and we are moving forward as states and as a nation. I don't know about you, but I am super excited, yet apprehensive. Regardless, I am thankful and grateful for everything and everyone around me. Before we know it, it will be the 4th and fireworks will be lighting up the skies. However, I find myself still celebrating the colors of spring. Below you will find some of my newest creations after my latest class involving ink blending techniques. I had to stop myself, because I could keep creating forever with this one for sure. I hope you all find as much joy in creating with these techniques as I have.
First up: simple ink blended backgrounds. My favorite ink to blend full backgrounds with has to be, the Distress Oxide inks by Ranger/Tim Holtz. If you are not aware and or do not have these in your arsenal, you gotta try them! They are a special blend of pigment and dye ink, giving you the best of both worlds. Pair that with a wonderful line of amazing colors and you have one of the most popular and most used ink lines in the market. They happen to be one of my first big purchases, and it was a great one for sure. They are soo versatile! The whole Distress line works in cohesion and you can find yourself playing with them all day long. So yes, I had to stop myself! LOL
In the card below, I used one of my favorite color combos. Victorian Velvet, Stormy Sky, and Hickory Smoke. I start with the lightest color and work to dark, as we can always add more color, but taking it away is, well not ideal. I also did an emboss resist technique, that I find works best with more detailed images. What I mean by that is, images that aren't as open, like the ones you would use for water coloring, or similar mediums. Detailed images, such that have intricate details, lines, and or filled with designs work best. For this one, I used the January 2020 Hedgehog Hollow subscription box. The entire box featured many stamps that focused on the moon, stars, and navigational designs. I embossed the stamp with a versamark watermark ink pad, and embossed with some Nuvo fine white embossing powder. I then ink blended over top of the embossed image. I find that the best way to do this, is to start off of your project and work onto the piece. Working at an angle with an ink blending tool, or blending brush really helps also, as it helps with controlling the ink and placement onto the paper. Once finished, I took a rag and gently wiped off any excess ink that sat on top of the embossed image.
The second technique I used with these cards is: ink blending like above, mixed with a watercolor technique. I used the ink pads as a source of ink or paint for the stamped image. I will say that this is one of my favorite techniques also. Just like watercolor, you can start light and build up the color adding more depth and dimension. I used this technique for the other two cards shown. I did one with a warmer color palette and then the other with a cooler one. Both showcase the ink pads themselves for the main pigment used to paint the images. I have found that I really like heat embossing an image before I do any water coloring, as it creates a boundary and keeps the colors from becoming a muddy mixed up mess. It is also a great option if you are new to water color painting.
I absolutely love the one below though. Purple is one of my favorite colors, so of course it would be. Not to mention, the image is part of the Paint-A-Flower line from Altenew, it is perfect for the ink pad watercolor technique.
These are just a few techniques that you can use when working with inks. I love both of them, which is your favorite? Try them out, let me know what you think. You may just find that this is your new favorite style and go crazy with creation as I have. All items used on the cards are listed below. I wish you all well and remember, we can spread HOPE with just one card at a time. Love Liz
Card#1 products below: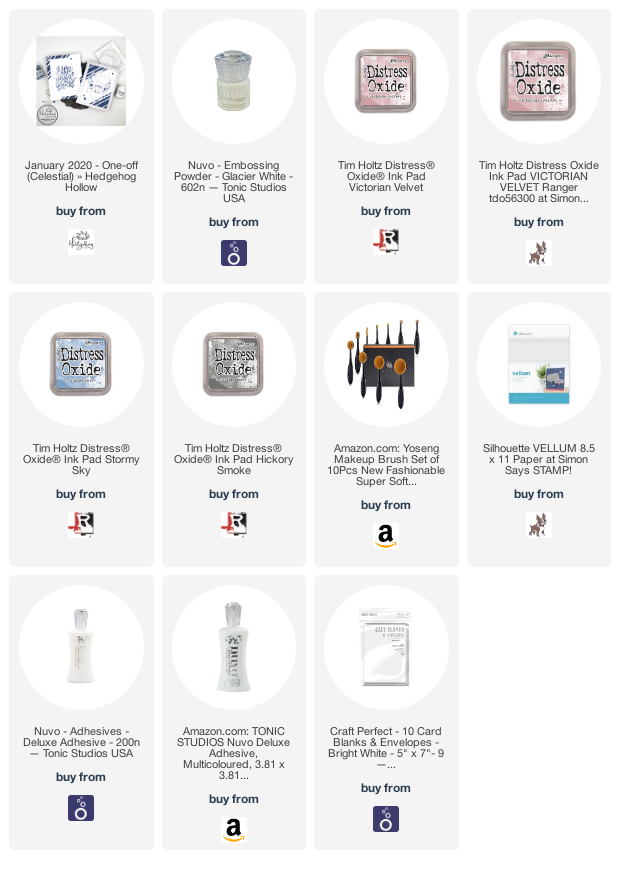 Card#2 Products used: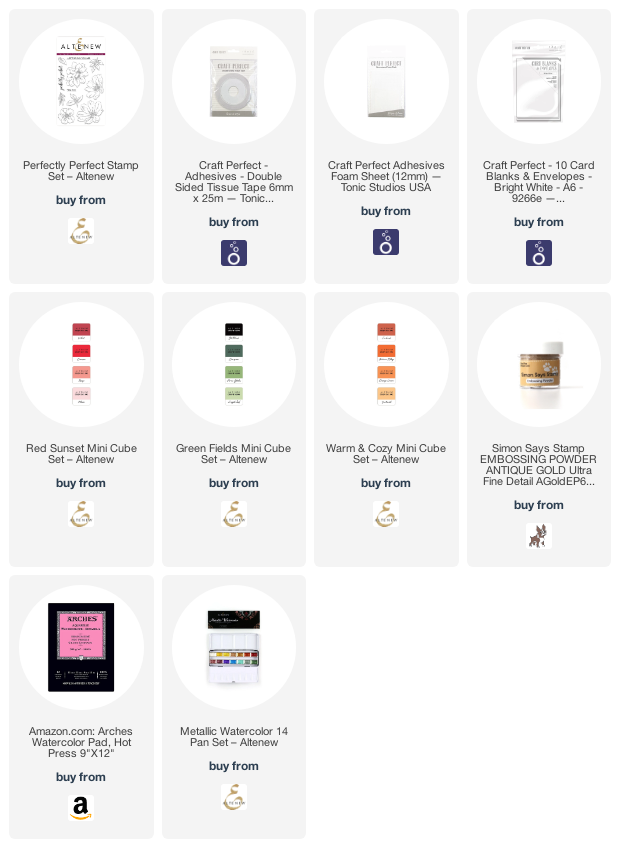 Card#3 Products used: